Call Us NOW! - 501-767- 1418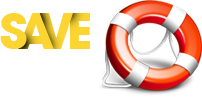 This is our twice a year annual preventative maintenance plan to keep your system running smoothly and energy efficiently.



Read More...
About B&A Heating and Air Conditioning, Inc.
We are glad you are here and invite you to take a look around and see how we can make your home more comfortable. B&A Heating and Air Conditioning was founded in 2001 and is owned and operated by Brad and Dana Hansen.

The Hansen family has been in the heating and air conditioning business in Hot Springs, AR since 1972. In 2001, after 17 years in the family business, Brad Hansen opened up his own business, named after his children Brianna and Aidan.

We are proud to be a local family owned business with local employees!